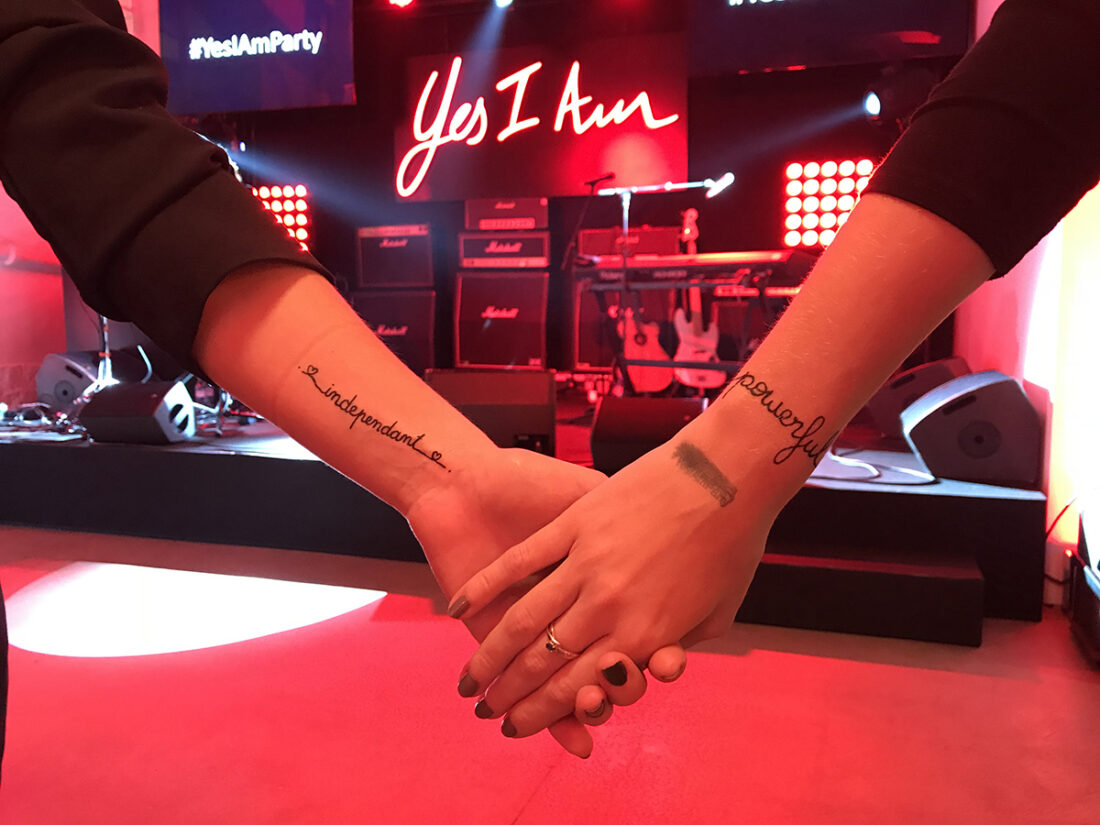 Cacharel Yes I Am
I decided to create this site to highlight my work in personalization and my creations on canvas. There are many projects that I have carried out that do not fit into these areas and which are nevertheless part of my experience, especially in events. In 2015, I created the Graffeur Paris agency, which offers live artistic performances and wall decoration for brands and companies. At first alone, the projects multiplied and I had the chance to surround myself with talented artists with whom Graffeur Paris still works today. Even though this site is supposed to focus on my more personal works and my work on leather, I felt it would be useful to present some projects here that testify to my artistic experiences, even if they are far from the heart from subject.
The launch party for the new Cacharel perfume
The Cacharel brand organized a big launch party for its new perfume "Yes I am". And many guests were present to discover it and make people talk about it: influencers, bloggers specializing in fashion and beauty, personalities… To liven up the evening, the marketing team in charge of this event thought of bringing two artists to draw live on the body of the guests. Of course not just any parts of the body: mainly the hands and forearms. The idea was to offer creations consistent with the state of mind of the brand and especially the new product.
I haven't often had the opportunity to make body paintings like this during events. Usually it is more customization on leather. And I must say that I was not necessarily convinced at the start. But I think we found a mindset that works well with the event and the brand. These small elements that appeared as the evening progressed created a real atmosphere and a bond between the guests. A bit like forming a small "community" for one evening. It was important that the style of these designs remained "light" and "elegant" so as not to fall into something vulgar.
There was also in this idea a real compatibility with the message and the spirit of the perfume: "Yes I Am". An affirmation of his style, his personality. A very good idea for a launch party.