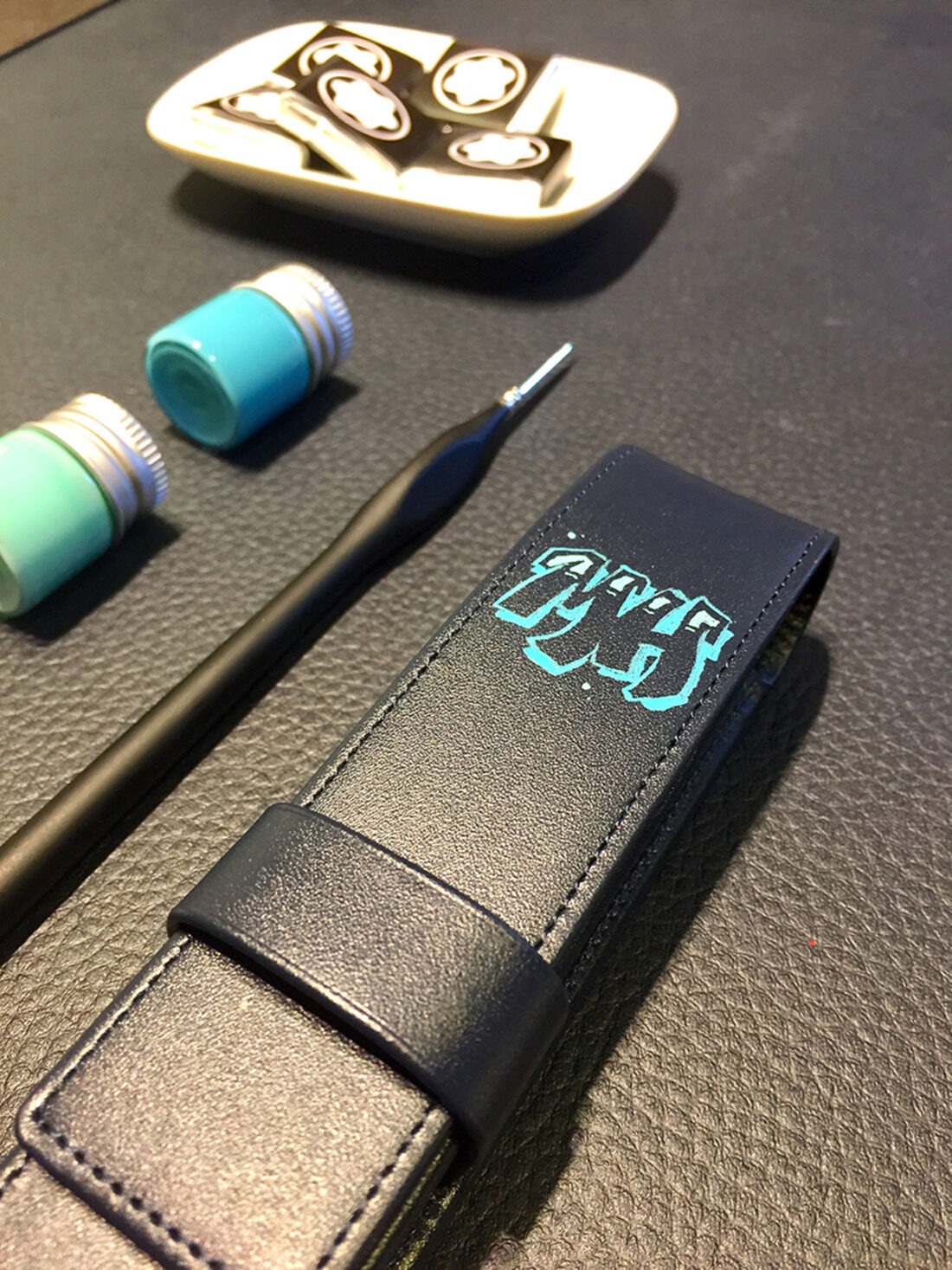 Montblanc Galeries Lafayette, Dubai Mall
After my first live customizations in large quantities, my first activation in store, here are my first steps in the Dubai Mall. And contrary to what one might think, it's not a leather personalization animation live from the Montblanc Grand Boutique in the Dubai Mall. It happened in the Montblanc corner of Galeries Lafayette located inside the largest mall worldwide. Today the Dubai Mall is a space that I know very well and where I am used to work. Indeed, I have multiplied the projects there since that day. But in 2017, I took my first steps there and discovered this impressive temple of world-famous shopping. I had just worked in Dubai, still on leather customization at the W Hotel and the Emirates Towers. There, everything had gone very well and the requests kept coming.
A less frequented point of sale in the Dubai Mall
Unlike my two previous custom experiences, that afternoon was very quiet and very few customers showed up. Fortunately, I had special orders to process and I didn't have time to get bored. My stay in Dubai was coming to an end and I knew that this city had a particular attraction for what I was able to offer. I left there with my head full of ideas and with the hope of coming back for new projects. History will prove me right, I will even come back a few years later to settle there and develop my artistic activities in the continuity of what I did in Paris with the Agence Graffeur Paris.