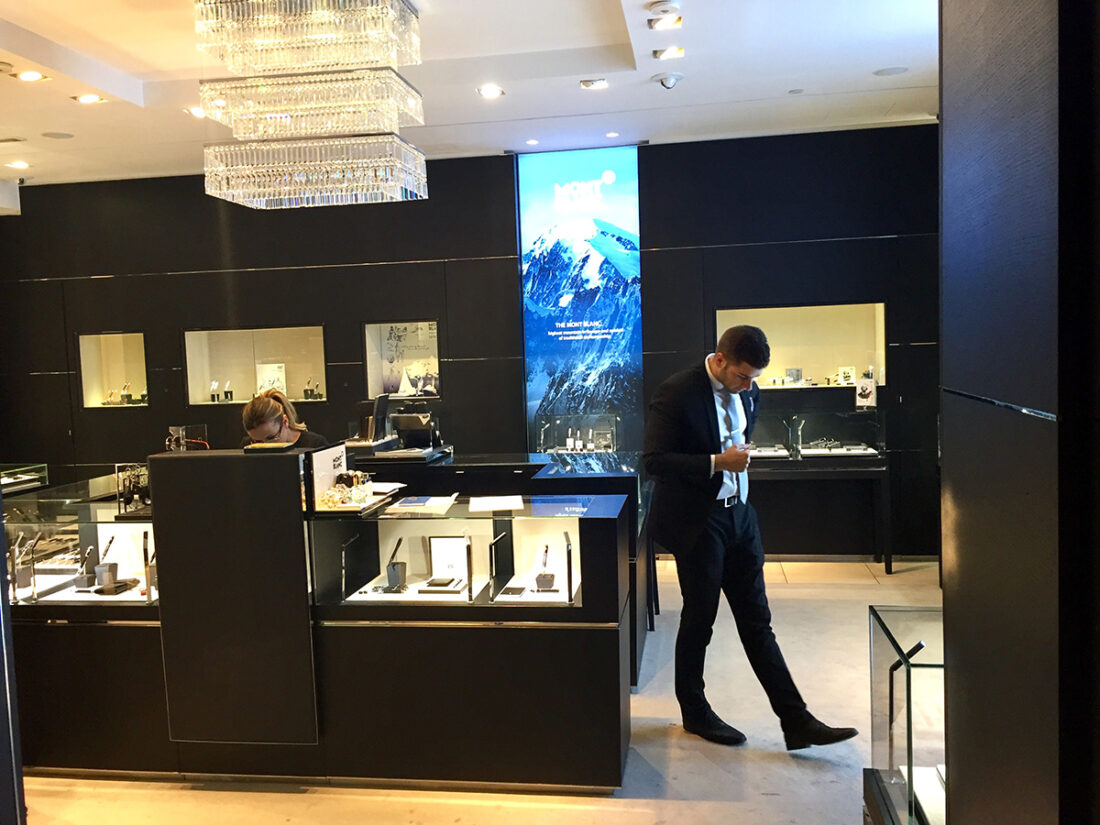 Montblanc Emirates towers Custom
You have to believe that this period was pivotal for me because in terms of personalization. It was the time of the first times. First time in Dubai (I talk about it in the article dedicated to the Montblanc – Unicef ​​evening at the W Hotel in Al Habtoor City). The subject of this post is simply my first time installed in a shop to personalize products purchased by customers. And my first store is of course a Montblanc store, more precisely the one located in the Emirates towers. The famous triangular twin towers of Dubai, in the business district. Today, they are all the more identifiable as they are located opposite the Museum of the Future.
The link between the artist installed in the shop and the sales team
I learned from experience later that this link is decisive for the smooth running of this type of activation in the shop. Sometime, the shop team is little involved and / or poorly informed about the arrival of the artist and the type of possible customizations. In this case, there is little chance that things will go well. Or in any case that the animation is successful.
Fortunately for my first time in store, the team welcomed me warmly and was very well informed and interested in what I could offer customers. Especially for the VIP customers who were invited to visit me. And to further improve the quality of the service and allow it to work in good conditions, I was able to settle in a separate space at the back of the shop. More friendly and more comfortable to be able to exchange, discuss and of course paint in the Emirates Towers Boutique.
Live from Emirates Towers Dubai, simple leather creation for the moment
Although I had been a painter for many years, I was still a novice on leather. Not yet comfortable enough to be able to offer more elaborate creations. Currently I have no trouble putting myself in danger in these types of circumstances.
While being very focused, I therefore remained on fairly simple typographic creations, mainly initials in different styles. The fact of working in such a calm and privileged space also allowed me to take my marks for future events, sometimes in much less comfortable conditions!