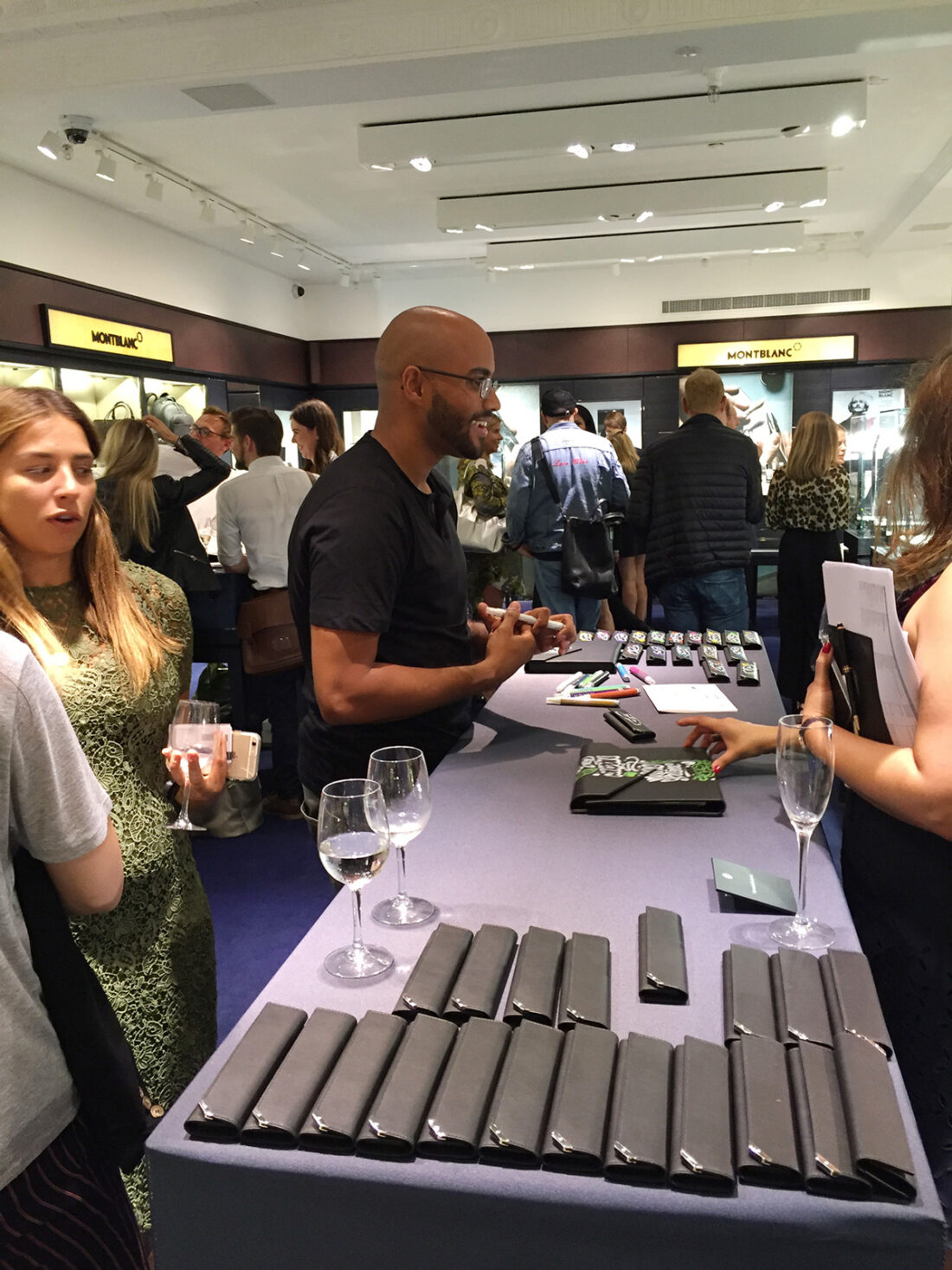 23 September 2016
In
Event
Harrods London
Expert artist in personalization
Since my first projects with Montblanc in Paris, I had the chance to be asked at several events on different themes. This project brings me to London. A city that I particularly appreciate and where I always take great pleasure in intervening for various artistic performances. Here, it was a question of settling down in the Montblanc corner at Harrods . So I took my brushes to personalize live small pieces of leather goods that will be offered to the guests of the evening.
The workspace was quite limited. But I was able to set up a sufficiently functional workspace for the evening to go well. Even if it is uncomfortable to work standing up, this set up has the advantage of being constantly at the same level as the guests during the exchanges.
I think that this event is only my second real experience in live personalization. It was therefore a real discovery for me and I did not yet have all the organization / equipment reflexes that I have today. But you can see that I was already using alcohol markers from the Krink brand. And I think I was one of the first to use for live customization on leather. A choice that turned out to be good because I still use them after all these years. The colors are punchy, they dry very quickly and resist very well on leather.
Meetings, exchanges and smiles at Harrods
But we can already see that despite my very little experience in this kind of service at that time, I already have one of the elements that makes the success (I think) of my interventions. This fundamental ingredient is the pleasure I take in being there and in discovering and meeting new people. I am convinced that smiles and a good atmosphere are an integral part of the success of an event of this kind.
I had the change through the events and evenings in which I participated to make very beautiful encounters. And even made friendships sometimes with certain guests. It is above all a human exchange. Certainly in a commercial context. But above all human.