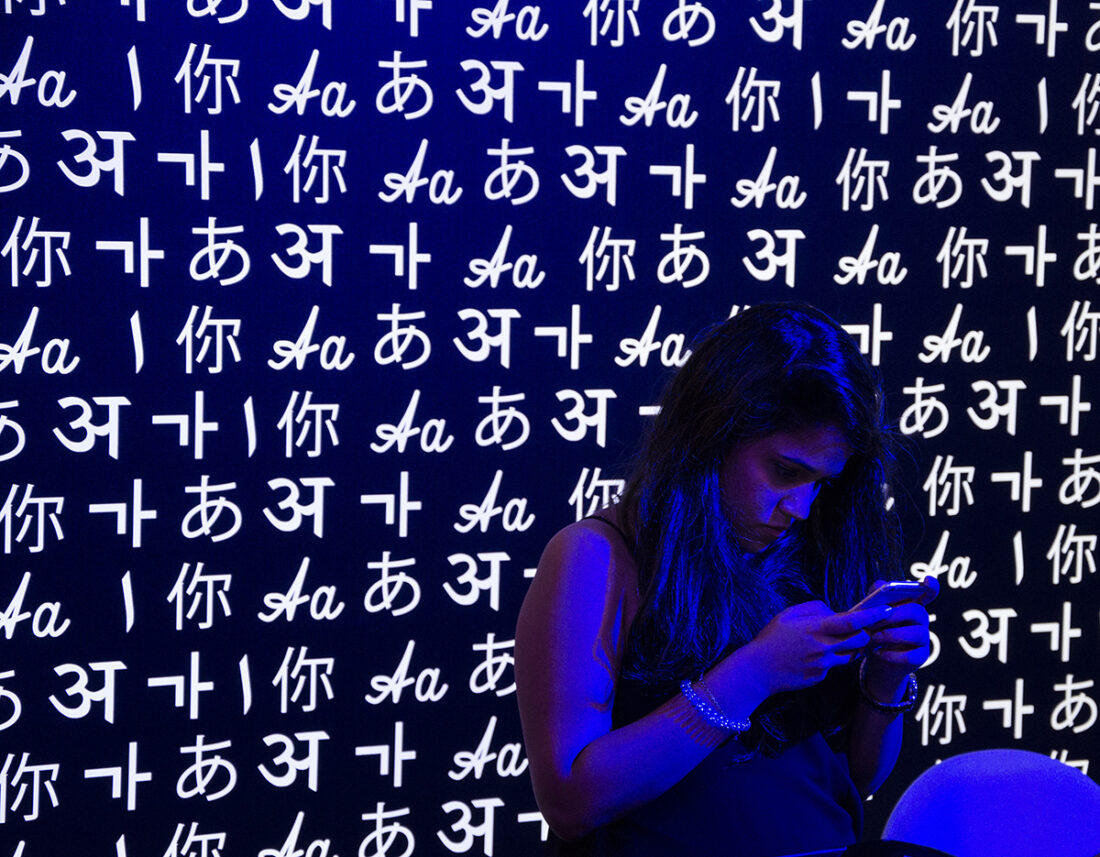 Montblanc Mumbai Pass It On
The third part of the events linked to the campaign launched by the Montblanc brand for UNICEF and intended to support actions promoting access to education and writing for disadvantaged youth. MontBlanc has created for the occasion writing tools and objects dedicated specifically for this initiative. After having participated in the events in New York and Dubai, I find myself in Mumbai to draw hand painted initials on MontBlanc leather bookmarks. Each of the guests at the launch party which took place at the Saint Regis Hotel in Mumbai, India.
Hand painted initials on leather bookmarks
There were a lot of guests for that evening. And almost every guest wanted to leave with their personalized gift in hand. Sometimes some even did not hesitate to ask for more for their husband, their wife or their children. Fortunately, I was able to count on the help of a hostess who helped me manage the impressive flow of orders that evening. Under these circumstances, it is quite obvious that I cannot allow myself to offer overly complex creations. So I focused on creating monograms in very simple styles.
I am writing this article more than five years after this event but I can guarantee that I still remember the crazy amount of bookmarks I made in a few hours.
Everyone loves personalization
In almost a month, I would have crossed three countries with very different cultures (United States, United Arab Emirates and India). In each of these destinations, I could see with my own eyes that everyone was very fond of customization. Whatever the age, whatever the social origins… Everyone absolutely wanted to leave with their little gift with their initials painted under their eyes. And because of this success and the high demand, I continued to improve my technique and my tools. There was still little online information and stores where you could find advice and suitable equipment for working leather professionally. So I had to test and make my own experiences, I felt that in my own way I was one of the first. Of course, there were a few artists who customized sneakers. And some luxury houses such as Louis Vuitton have been offering personalization for a very long time. But in this in-between, especially in live personalization and with the artistic background that is mine, I felt that I was a pioneer. My original hand painted initials.