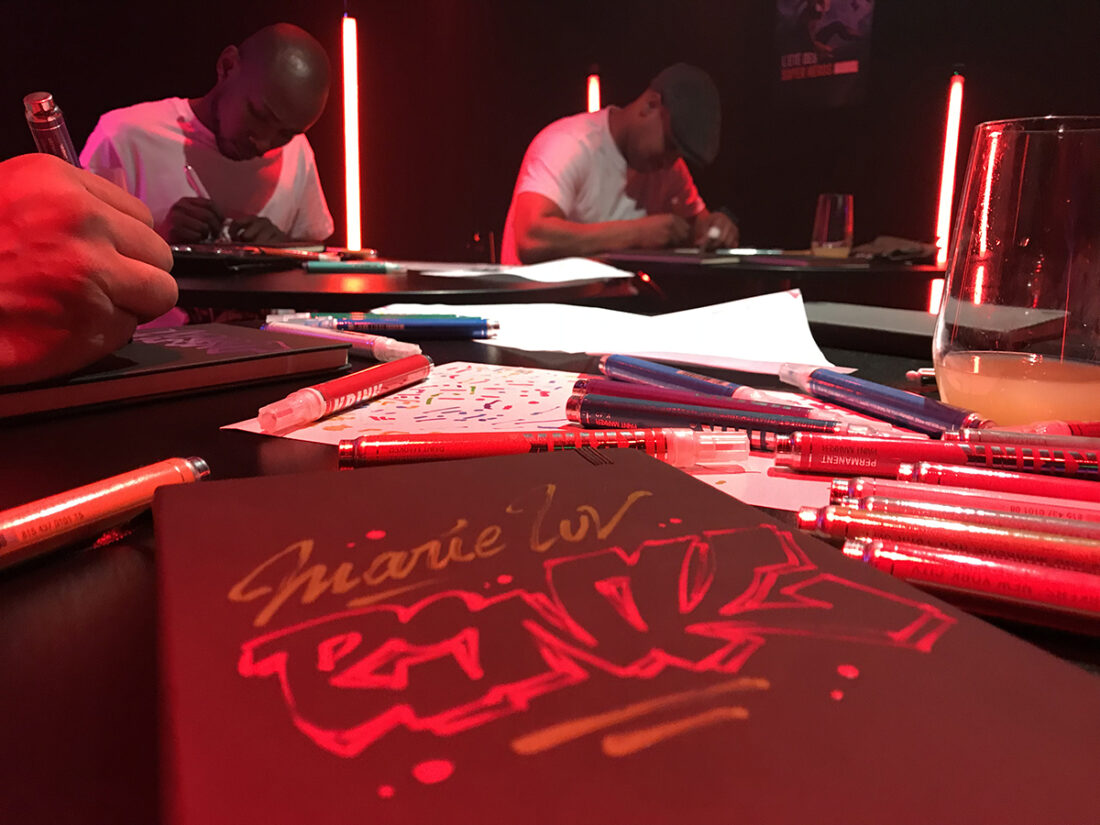 Disney Marvel Custom
As part of the activities of the Graffeur Paris agency that I founded in 2015, I had the chance to collaborate with beautiful brands. It's always very nice for a modest artist like me when a brand like Disney calls you one day and says "Hello, we want to work with you!". Personalization during events is increasingly requested even by the biggest brands. It kind of had the same effect on me the day I got a call from London, Google on the line, to work together. In my field, the beautiful brands, it corresponds a little to my medals. Because they testify to a certain attraction for my work and therefore in theory to a quality.
Marketing, personalization during events
Disney, it refers to an imaginary that rocked all my childhood: its films, cartoons, its amusement park. And I guess that's the case for most people of my generation. So inevitably, when it comes to collaborating together, and in addition to live personalization, I was very happy. Sometimes marketing teams are not very cooperative and leave little freedom to artists. In other cases, and luckily this is what happened for this project, our contacts are very open and friendly. They know why they chose you and have confidence in your creative proposals. It was therefore a great pleasure for me to manage and participate in this event which celebrated the arrival of Marvel at Disney.
Personalization on notebooks during a Disney party
For this evening, Disney had seen things big and many activities were planned. I had formed a team of 5 artists to personalize hundreds of notebooks with the names and colors of the guests. Guests for some famous people with whom we had a good time.
I had the opportunity to test many supports for gifts offered during evenings. And comparing my different experiences, the notebook is one of the most effective: it is flat and very easy to work with, it can be covered with imitation leather so inexpensive and finally and above all it is preciously kept sometimes for several months by his owner. This creates a special link with the brand that gave him this personalized gift, much more original than any goodie. Personalization during events is always a good idea.