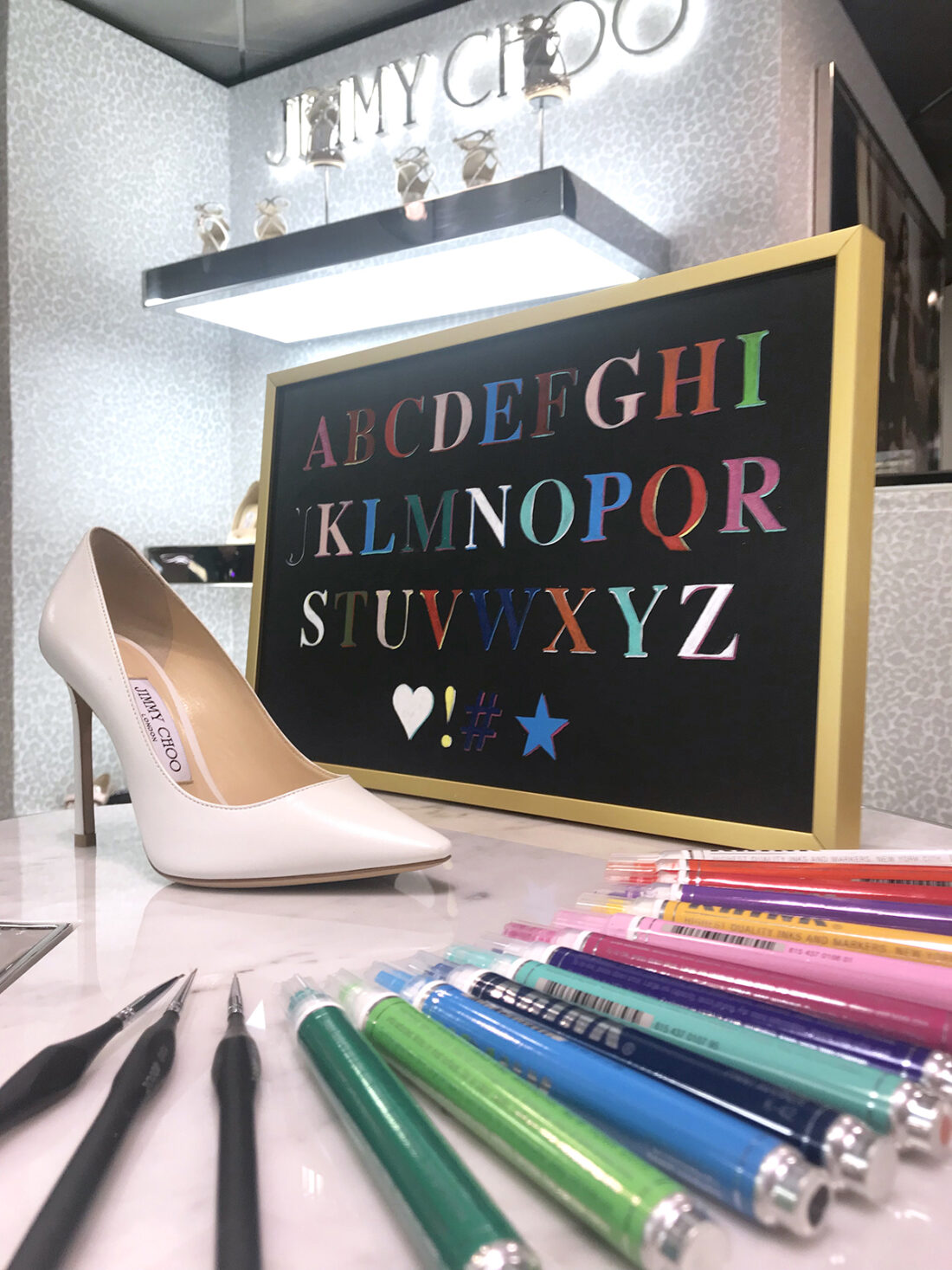 Jimmy Choo live monograms
Looking through my portfolio and the various blog posts on this site, you quickly understand that the Montblanc brand has played a big role in my work on leather. It was through her that I discovered this medium by chance (you can see my first project with Montblanc here). And it is also through Montblanc that I continued to paint on leather. More and more and better and better, especially for live monograms. But in 2018 another brand gets in touch with me and will maintain close ties with me. This brand that I knew little about at that time and that I know very very well today is Jimmy Choo.
Hand painted live monograms on luxury shoes.
The marketing team based in London contact me because they are looking for a very qualified artist who can paint live in store on their products. I answered the call because I was very interested in this beautiful brand and in what we were going to be able to develop together. Unlike Montblanc, which at that time gave me more and more freedom, Jimmy Choo's request was very specific. It was about hand painting only monograms in a very classic font style, with very pop colors and with a small shadow. The location of the initials was also very precise: on the top of the shoe, at the level of the heel. I was unconvinced by this configuration but curious to see the reactions of customers and their potential interest.
The ideal place to customize luxury shoes for women
There have been requests. But much less when we suggested another, much more discreet location to the customers. A saleswoman had the idea of ​​working the bottom of the shoe, if the paint allows it?
A test validated the location and I witnessed a veritable tidal wave of orders that day. With this new location, we were more subtle, more discreet, more elegant. Like a small tattoo reserved for a handful of privileged people.