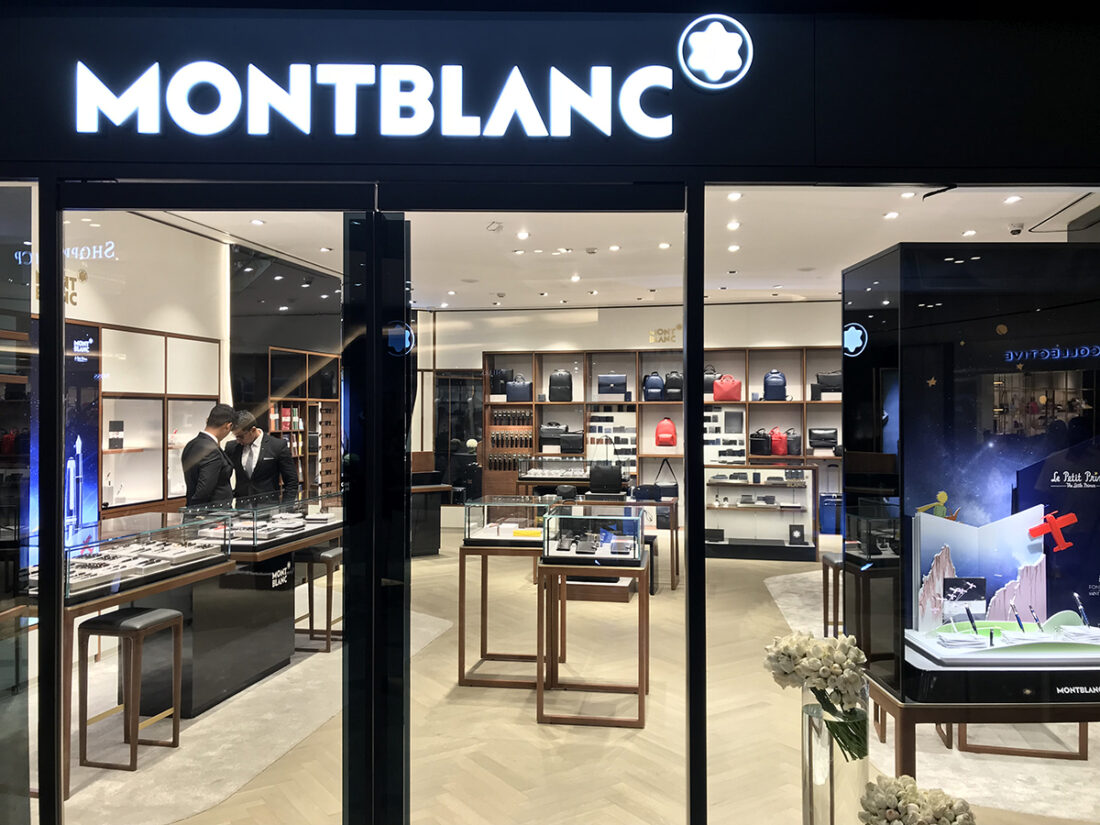 Montblanc Chennai live custom
It was not my first time in India. I had already had the opportunity to come and perform live custom during the event organized at the St Regis hotel in Mumbai by Montblanc for UNICEF. On the other hand, it was the first time that I had set foot on this side of India, on the East coast, more precisely in the city of Chennai. A very different city from what I had seen of Mumbai a few months earlier. A seemingly less excessive population density, a slightly different type of inhabitants (the city is mainly Tamil). I was immediately struck by the multitude of impressive murals, especially along the highways. I will learn later that they were paintings with the colors and names of political parties.
Live custom during Montblanc event @Palladium Boutique
I had the honor of being invited by Montblanc to come and draw live on pieces of leather in its brand new store in Chennai. A more confidential event than the big parties I had attended some time earlier in Dubai or Mumbai for the new Le Petit Prince Collection.
A very pleasant evening of meetings and exchanges, well accompanied by my faithful brushes.
My time in Chennai was too quick to be able to take the time to really discover the city, but this experience would have definitely made me want to come back to this city to learn more. I hope I will come back to do again live custom.